Most people know that before they go on holiday it is important to take out travel insurance… right? However, thousands of people travel every year, thinking they are covered, without fully understanding the scope and limitations of their policy. Sadly, we are regularly contacted by family members who are trying to arrange assistance for loved ones who have been seriously injured or taken ill whilst travelling abroad and their travel insurance provider has refused medical cover. Finding out that you will receive no assistance from your insurance company (financial or otherwise) is a devastating blow for families during an already very stressful time.
We thought we would share with you the most common reasons we come across for people being told they are not covered.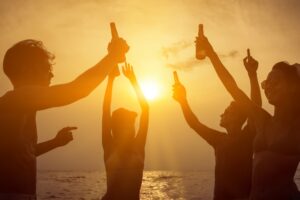 Alcohol & Drugs – Most people enjoy a drink on holiday. However, buried in the terms and conditions of many policies is an exclusion for cover relating to injuries suffered as a direct result of the misuse of drugs or the 'excessive' consumption of alcohol. Clearly this is an area open to debate however we have seen plenty of cases of accidents, trips and falls where the main cause was viewed as excessive alcohol consumption and cover has been refused.
Activity Exclusions – Most policies will exclude certain high-risk activities, and some require extensions at additional cost to cover specific activities. Some exclusions may seem obvious such as bungee jumping or sky diving however many common activities such as parascending from a boat off the beach as well as some types of mountain trekking or cycle touring may not be covered. The hiring or riding of quad bikes and mopeds is also seen as a high-risk activity and often excluded from cover. Riding mopeds is particularly prevalent with young people who are travelling in South East Asia and accidents are common! Always check the list of excluded activities before you travel and have this in mind before making any spontaneous activity choices.
Non-disclosed existing medical conditions – If you have been diagnosed with or had any treatment for a condition within the past 5-7 years (depending on the insurer) it will likely be considered a pre-existing condition. Most insurers will refuse cover for claims relating to pre-existing conditions unless they are disclosed and agreed before travel, this may involve an additional premium to cover these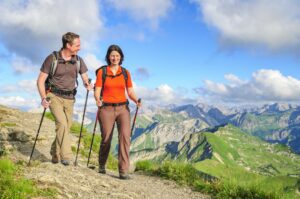 conditions. As you get older the chances of having a pre-existing condition increases. Your risk of health problems whilst travelling also increases so expect your insurance premium to go up!
Cannot get Insurance – Sadly some serious conditions such as late stage cancers or serious chronic heart conditions are seen as such high risk that they cannot be covered or the cost of doing so is completely prohibitive. In many cases people faced with a life shortening illness will want to make the most of their time left, and this often leads people to think of travel. Many people travel knowing the risks however accept them in order to fulfil lifelong dreams. However, it is important to consider what would happen in the event of a medical emergency, medical bills and repatriation costs can quickly run into tens of thousands (even hundreds of thousand) of pounds and this financial burden can often put family members in a very difficult position.