Background
A 47 year old Indian seafarer in a German hospital requiring medical repatriation. Presented with fatigue, abdominal cramps, vomiting and shortness of breath. No significant past medical history
Hospital Assessment
Blood tests revealed liver dysfunction and infection

CT scan revealed a pancreatic tumour with metastatic spread to the liver

Patient malnourished with poor oral intake and absorption

Patient weak with reduced exercise tolerance

Abdominal fluid collection (ascites)
Hospital Treatment
Commenced on intravenous antibiotics

Commenced on supplementary nutrition

Biopsy indicated (patient declined as wished in home country)

Palliative chemotherapy advised (patient wished any treatment in home country)

Draining of ascitic fluid by needle aspiration

Supportive therapies
Med ResQ – Case Review Summary
This patient was initially identified locally as requiring a nurse escort. New information provided a few days before the proposed repatriation indicated that the patient was less stable with a high risk of rapid deterioration, but still within a window of stability for transfer. The patient was receiving palliative care only and would likely succumb to his condition within a short space of time. The escort type was changed to a Doctor in view of increasing instability and the potential for complications during flight.
Med ResQ – Repatriation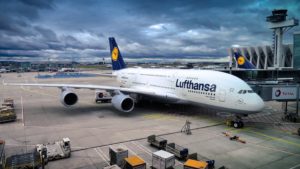 The patient continued to deteriorate prior to repatriation with

significant

pain and further reduced mobility.

The

Med

ResQ

doctor worked with hospital staff to optimise

and prepare the

patient for transfer

Further drainage of ascites was

requested

before flight

Doctor and patient transferred by ambulance to

the

airport for 2 sector business class flight

Patient required significant

observation

and treatment throughout transfer

Admitted to local hospital in India

where he saw his family

before passing

away a few days later
Learning Outcomes
It is important to remain open minded about the type of escort that may be required for a repatriation and to balance this against new medical information. Changing the escort type before a repatriation from a nurse to a doctor prevented a failed repatriation which would have incurred costs and delays and would also have meant that the patient would likely not have made it home to be with his family when he passed away.